Brooklyn Math Tutors was founded with a simple guiding philosophy: Make math fun, the process of learning enjoyable, and the rest follows.
To that end, Brooklyn Math Tutors seeks out teachers who are not only strong in math, but are also warm, well-rounded, dynamic human beings, able to inspire and connect with their students on an individual level.
Alexander Friedman – Founder
Alex has enjoyed tutoring math, science, and other technical topics since he was a teenager at Stuyvesant High School.
He graduated Summa Cum Laude from Northeastern University, worked as a Researcher at Carnegie Mellon, and did a brief stint as a technology consultant before leaving the corporate and academic worlds to tutor full time.
Having worked with kids, adults, and everyone in between, he came to see that math-phobia, uncertainty, and boredom – not a lack of innate talent – keeps most students from succeeding.
Kathleen Mulready
Kathleen Mulready has been tutoring all levels of elementary and high school mathematics for over 15 years. She has tutored in New York City public schools as well as privately. Her students range from those preparing for AP testing to those with special needs. She has a great deal of experience with the New York State exams as well as with more specialized tests such as the SHSAT, SAT and ACT. She has also developed and edited content for various school districts following the rollout of the Common Core standards.
Kathleen is a graduate of Tufts University where she studied music and math and also holds a Masters degree in Vocal Performance from the San Francisco Conservatory of Music. In addition to tutoring, Kathleen sings with various NYC ensembles as a chorister and soloist.
She lives with her husband and two children in Brooklyn.
Roy C.
Roy was born in Israel, worked as a cryptographer in the Israeli Navy and got a BA in Neuroscience from Harvard (magna cum laude) and MSc in Information Systems from Cornell. He has been tutoring for over a decade, with clientele ranging from elementary school students to PhD students and adult learners. Roy tutors SAT, ACT, Calculus, Algebra, Computer Science and programming, Psychology, essay writing, English as well as Spanish and Hebrew.
Roy is a documentary filmmaker whose films about science and technology have been shown in festivals around the world ("Machine of Human Dreams" is playing in American universities and museums 2019). He has published essays and articles in The Montreal Review, El Mercurio (Chile), Yedioth Aharonoth (Israel) and his college newspaper, the Harvard Crimson.
As a tutor, Roy adapts to the student's capabilities and needs. He is attentive and sensitive, and adapts to different students' learning style. He has helped students get into their universities of choice in the United States, the United Kingdom, Israel, and France. He enjoys hearing from his previous students about their accomplishments and working with new students towards their own goals and dreams.
Laura T.
Laura has taught Mathematics, Standardized Testing, French Lit, History, Philosophy and Science to middle and high school students for more than six years across the city.
She is specialized in standardized testing prep in Math (SAT & ACT, ISEE, SHSAT), and Math homework help as well as full academic support for students following the French/American bilingual programs. She formerly ran the after-school homework help program of the French-American of New York, FASNY. Laura holds a Masters in Science from HEC Paris – France's #1 Business School – and a Masters in Fine Arts from Columbia University. She has received higher education in Mathematics, Economy, History, Literature & Philosophy in "Classes préparatoires" at Lycee Louis Le Grand, Paris.
Today, Laura thrives on teaching those subjects, helping students grow confident with their own abilities and reach their academic goals. When she's not tutoring, Laura works in the city as an actor, singer, and educator.
Daniel L.
Daniel has 7+ years experience tutoring math, chemistry and physics at all levels, as well as extensive experience in SAT and ACT prep. He develops highly productive and personal relationships with each of his students and their parents, and develops a curriculum specific to each of their academic needs and goals, whether oriented towards college admissions, improved performance in school or exam taking strategies.
Daniel studied physics at Cornell (where he graduated Summa Cum Laude, 4.0 GPA), worked in various engineering fields before becoming a tutor, and has have a deep understanding of math and science. He knows the AP and IB math, chemistry and physics curricula intimately, as well as their qualifying examinations. He has also developed extremely effective strategies for college entrance tests, honed over many years experience with students. Most importantly, however, he has a broad experience relating to a wide variety of students and developing a relationship of trust and confidence with each student and his or her family.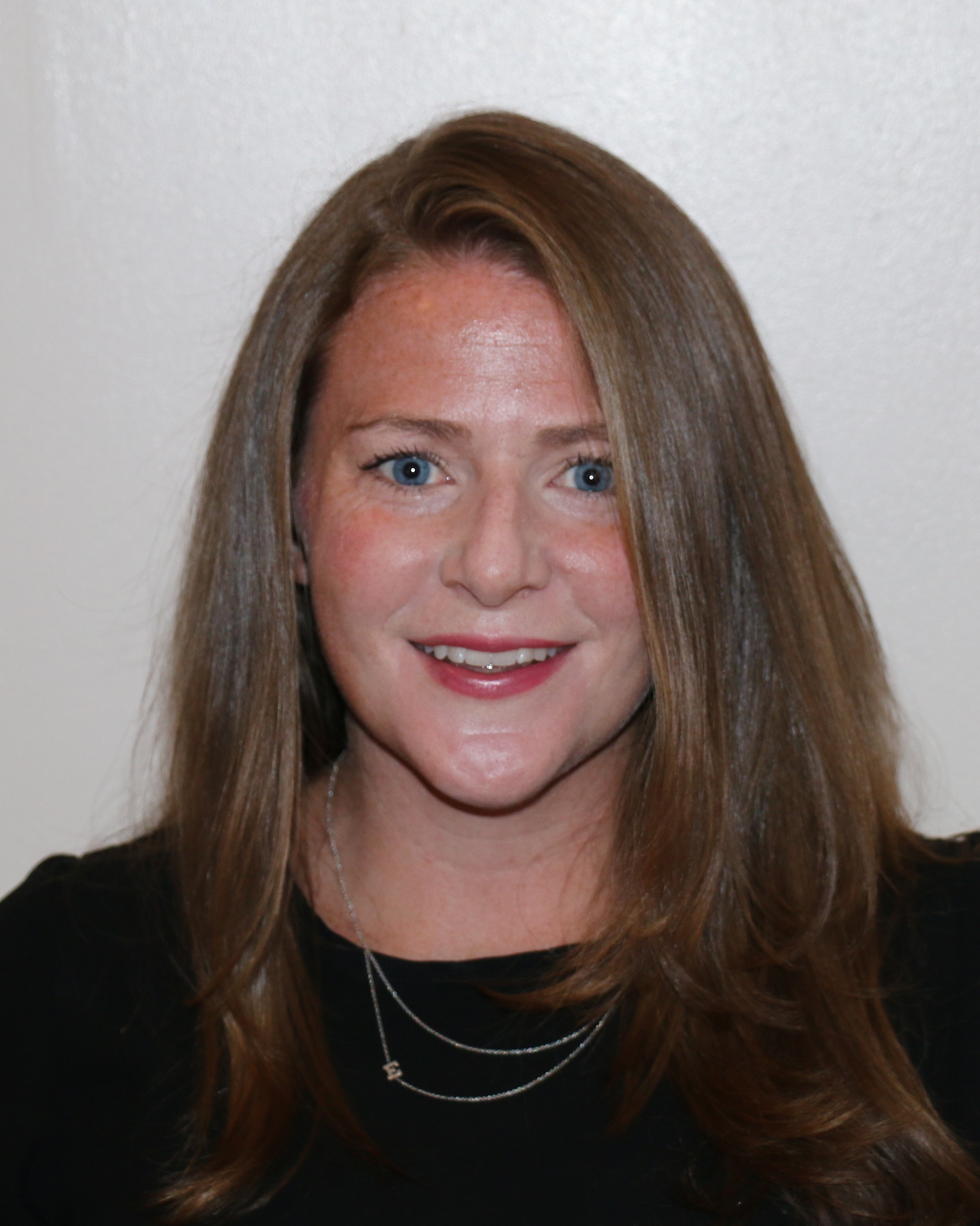 Elizabeth (Liz) C.
Liz has been tutoring and teaching math in New York City since 2005, working with students as young as four, as experienced as thirty-somethings, and at every age in between. She enjoys getting to know her students and building a rapport with them. Recognizing that everyone learns differently, she works to find the teaching methods that are best for each student. Having tutored students at private, charter, and public schools, she is familiar with a host of math curricula.
She has also taught high school math and has prepared students for a variety of standardized tests, including the ISEE, SHSAT, Regents, Common Core, and SAT. Because of her experience across age and grade levels, she knows how concepts learned in earlier grades connect to what students will need to know in later ones.
Her B.A is in Mathematics, from The College of the Holy Cross. She truly enjoys getting to know her students, connecting with them, and helping them realize that they can do math! In her spare time, she enjoys playing hockey and traveling, when she can.
Neal S.
Neal has a decade of mentoring and teaching experience and has taught physics, chemistry, biology, physical science, environmental science, and middle school mathematics to students ranging from 7th-12th grade. He also has extensive tutoring experience in middle/high school math, science, and standardized test prep, and believes that forming a productive, trusting relationship with students is critical to long-term success.
Neal is currently a Science Education graduate student at Teachers College, Columbia University and holds a Bachelor of Arts in Physics, a B.A. in Biology, and a Bachelor of Science in Life/Physical Science Secondary Education from Miami University. He enjoys sharing his love of math and science with students and is constantly seeking innovative ways to personalize content to a student's real-world experiences and interests.
Torrey T.
Torrey Townsend is an academic tutor who has been instructing students of all ages for over 4 years. He has a Master's from Columbia University and a Bachelor's from N.Y.U.
He offers Standardized Test prep for ISEE, SHSAT, SAT, SAT II, ACT, as well as AP Exam Prep. His students tend to see a consistent increase of scores by 150 – 250 points on the SAT, and 2 – 6 points on the ACT.
He also provides ongoing academic mentorship with a focus on enrichment in Reading Comprehension and Writing Skills. His expertise is in Essay Writing and Editing. In addition, he works with students on College Essays, Interview Skills, and US University Admissions Strategy. Subject-specific classroom support includes: English, History, Philosophy, Humanities and the Arts.
When not tutoring, he is a critically acclaimed playwright.
Erica S.
Erica is a very friendly, recently certified special educator in NYC. Before earning a B.A. in Psychology and an M.A. in Special Education from Brown and Columbia, respectively, Eri attended high school at Friends Seminary.
She has always been a bit of a geek, scoring an 800 on both the Math section of the SAT and the Math SAT II, and she loves every opportunity she gets to pass on to her students her passion for math. Through New York Cares and student teaching placements, she has helped dozens of elementary school students learn fundamental reading and math skills. However, she is happy to work with students of all ages and abilities.
Outside of tutoring, she indulges in many geeky hobbies, including building puzzle boxes, drawing cartoons, and crafting spectacular cat toys.
Jeffrey H

.
Jeff is a recently retired NYS Certified Mathematics Teacher. He has taught in NYC public and private schools and was also an adjunct college instructor at Fordham,  Mercy, and multiple SUNY Colleges. His undergraduate degree is from Cornell University, and he holds a Master of Business from Fordham as well as a Masters of Education from Manhattanville College.
He has been tutoring a wide variety of students from Pre-algebra to AP Statistics, ACT, SAT, SAT II, SHSAT, and NYS Regents (Algebra, Geometry, Algebra II/Trig) for over 15 years. He ran a test prep class called Regents Bootcamp before he moved to Park Slope.
Parents are comforted by his familiarity with the NYCDOE education system, magnet high schools, and colleges (applications, testing, planning, decision making). Jeff believes in forming meaningful mentoring relationships with his students to help them find their best path. His knowledge comes from years of teaching math and parenting his own kids who are now in college, private high school, and in Brooklyn Tech.
Alex M.
Alex grew up in New Jersey and graduated from Vassar College in 2011, where he double majored in Math and Music. After college, he taught 7th grade Math for two years in the Bronx, and received his Master's from Relay Graduate School of Education. He spent 3 years tutoring K-12 Math, SAT, and ACT in Westchester County before relocating to Brooklyn in 2016. Alex now works for New Classrooms, where he develops mathematics curriculum for middle and high school students.
Outside of the wonderful world of math education, Alex spends a great deal of time singing with a number of ensembles. He is a longtime member of the Barbershop Harmony Society and sings professionally at Marble Collegiate Church. He also enjoys playing Ultimate Frisbee in Prospect Park.
Andrew S.
Andrew Siris is an experienced tutor, teacher, mentor and medical science researcher. Andrew currently teaches Biology, Chemistry and Forensic Science, and most recently prior to that, taught Math at CUNY-Kingsborough Community College. He holds a BA magna cum laude and Phi Beta Kappa from Rutgers University in New Brunswick, NJ. He was a premedical student and psychology major.
Andrew has taught AP Calculus AB, AP Biology, NYS Regents biology, chemistry, microbiology and many levels of math to high school and college students. In math, he has taught NYS Regents geometry, as well as pre-algebra, algebra, geometry, algebra 2 and pre-calculus in NJ. His several years of stem cell research at the Rutgers and Columbia Medical Schools allows him to bring his lessons to life with fascinating, real-world applications of the material to medicine, engineering and everyday occurrences. In addition, Andrew has been a teacher for SAT prep courses at private schools and inner-city charity organizations while also having served a one-on-one private SAT tutor.
He loves to sail small sailboats on lakes in the summer, is interested in the history and philosophy of science and medicine and spends his spare time with his wife in Brooklyn and on the weekends with her by the Long Island Sound and Jersey Shore in the summer.
Diana L.
Diana has worked extensively with a wide variety of young people as a tutor, mentor, and teacher. Her areas of tutoring expertise lies predominantly with math and English. She currently is an English teacher at a specialized public high school in Brooklyn, New York. She holds a BA from UC Berkeley in Psychology and Japanese Literature and a MA from Teachers College, Columbia University in English Education. She is highly creative and energetic when helping students develop confidence in their areas of need and enjoys developing strong relationships with students to prepare them to be university bound.
Diana enjoys being part of NYRR (New York Road Runners) and kickboxing. She is always in search of new cafes, in which she can fully experience what she calls the "New York vibes".
Murat K.
Murat graduated in 2008 from Cornell with a degree in math, and holds a masters degree in music from the University of Pennsylvania.
He scored 1570 on the SAT, with 800 on math and 770 on verbal, and he has been teaching and tutoring math and SAT since high school. He teaches a broad range of age groups and math topics, ranging from test prep to high school and elementary school math. He really enjoys taking concepts that appear unmanageable to students and breaking them down to their bare essentials, and then building the material back up from there, and frequently finds that students are held back and intimidated by their fear of math rather than the material itself. He has had many students who not only ended up improving their academic performance, but also actually started to enjoy the material.
In addition to teaching math, he is a professional musician, teaching guitar at the University of Pennsylvania, writing music, and performing various styles of music in the New York area.
Amber M.
Amber grew up in Brooklyn, New York and is a new resident to Williamsburg. She attended New York University for Childhood Education and Special Education with a focus on mental health for her bachelor's degree. As of August 2019, she also has her Masters in Curriculum Design and Technology.
As an Elementary Special Education Teacher, she understands not only what state testing is expecting but also the differentiation needed to support each and every child. She has tutored students for the Gifted and Talented exam as well as prepared her own students for the ELA and Mathematics portions of the state exams.
With class sizes being on the larger side, Amber sees the value of 1-1 tutoring. Not only are you able too see improvements in academics, but also gain a deeper connection with the student. Strong early relationships with students can create an ideal environment that the student feels comfortable tacking on challenges and building their own confidence.
In addition to teaching and tutoring, you can find Amber exploring new restaurants and coffee shops. If you have any recommendations, let her know
Lily A.
Lily is a native New Yorker who currently lives in Brooklyn. She attended Stuyvesant High School and Princeton, and has an MFA in playwriting from Hunter. She scored 800 on the Math 2 SAT 2 and is a Fulbright Scholar.
She has tutored math to math-phobic middle schoolers, adults prepping for the GRE, and everyone in between. Her goal is not only to help students learn the material but to help them become more confident problem-solvers. She wants them to have a deep understanding of the material — to know why a formula works rather than simply memorizing it.
As well as math, she has also tutored students in biology and English.
Lida S.
Lida studied Education and Community Health at Brown University, where she graduated magna cum laude.
After a decade in youth development and food democracy she is currently a professional studier — a second year medical student. She has mentored and worked academically with school-aged children and teens. She enjoys decision-making algorithms, value matrices, and vision graphing towards personal and social transformation .
When not working with community members, she is working the land–growing vegetables, raising chickens, keeping bees, composting, and building a mini-farm in the city.
She is proud to be a martial artist, a foodie with interest in raw foods, a winter bicyclist, and a multi-lingual New Yorker.
Alexandra C.
Alexandra has been passionate about teaching since the age of twelve when she began volunteering at her Hebrew school. She began tutoring in high school and continued tutoring locally while completing the elementary education certificate program at Connecticut College. She holds teaching certifications in New York, Connecticut, and Virginia, and has experience teaching grades PreK-6.
Alexandra decided to learn Spanish after visiting Costa Rica at the age of ten. She majored in Hispanic Studies in college and began teaching in a dual language classroom upon graduating. After four years as an elementary dual language lead teacher, Alexandra is well versed in all elementary level state assessments as well as the Common Core State Standards (CCSS). She has also taught English to students in Chile and China and is pursuing a masters degree in TESOL (Teaching English to Speakers of Other Languages).
Nothing gives Alexandra more joy than the look on a student's face when they overcome an obstacle. She is an avid believer that all students learn differently and that it is the teacher's responsibility to meet the individual needs of each student. She loves working with students one-on-one because she sees the most growth when students receive individualized attention.
In her spare time, she loves creating new materials and never seems to put away her laminator! She also loves riding her bike, listening to music, yoga, and trying to guess the answers while watching Family Feud!
Nolan R.
Nolan graduated from Bard College with a bachelor's degree in Physics. He wrote his undergraduate thesis on atmospheric convection.
He has tutored at elementary, high school and college levels in a range of subjects, including: high school Physics, SAT Math, Calculus (I,II,III), Differential Equations and Quantum Mechanics. He currently volunteers as a math tutor at YouthBuild, a non-profit in Long Island dedicated to preparing adult students to pass the TASC exam.
Nolan believes that one-on-one tutoring is the best way to learn something that is challenging, because it encourages the student to ask questions and discuss their ideas.
In his free time, Nolan enjoys basketball, creative writing and making short films.
Olga Z.
Olga has taught Mathematics for over 25 years. She is originally from Ukraine and has a Master's Degree in Physics (from Odessa I.I.Mechnikov National University).
She has a background in mathematics with over 20 years of in-class and online teaching experience at various colleges and universities.
Teaching is Olga's passion. Her strength is being able to explain difficult concepts in an easily understandable way. Olga loves creating an environment where the student is encouraged to interact and overcome math anxiety. She helps her students by adapting to their learning methods and breaks concepts into small easy parts.
In her free time, Olga enjoys reading, traveling, hiking, listening to jazz and classical music, going to opera and theater. She loves meeting new people. She also likes surprises, adventures, and all unexpected things which make life full and interesting.
Benjamin F.
Ben hails from the foggy city of San Francisco, CA, where it is rarely colder than 50 ˚F year-round. All the while maintaining a sunny disposition, he spent four winters at Yale University in New Haven, CT, graduating with a B.S. Electrical Engineering degree in May 2017. A lifelong learner himself, Ben is an enthusiastic teacher who emphasizes the importance of developing a growth mindset. He believes that anyone can learn anything they put their mind to, and a good teacher will give students the means and confidence to do so. Ben enjoys dispelling the notion that math as a subject is inherently difficult.
Ben is currently pursuing his passion for music and audio engineering in Brooklyn, NY. He enjoys "obsolete" technologies–vacuum tube amplifiers, magnetic recording tape, VHS–and turning off his phone.
Olivier G.
Olivier is a Brooklyn native who attended Hunter College High School. He went on to graduate magna cum laude from the NYU Tandon School of Engineering with a degree in Physics and Mathematics.
Olivier has always been fascinated by learning new ideas and has a great passion for sharing those ideas with others. He believes that the key to effective tutoring is to introduce students to unfamiliar concepts in a gradual but captivating manner which builds upon more basic concepts that the students are already familiar with.
Besides tutoring Olivier loves to create fun and educational online videos, climb mountains, and travel to remote places around the world.
Rafer D.
Rafer has been tutoring math, science, and college entrance tests since 2009. He loves asking questions, such as "so, what do you already know?" or "could we draw a picture?"
Rafer graduated with distinction from Harvey Mudd College with a degree in Mathematical and Computational Biology. From his highly-acclaimed professors, Rafer thinks he learned more about teaching math than actual math. A core tenet: having multiple ways of thinking about a single problem gives a much richer understanding. In addition to math, Rafer enjoys tutoring biology, chemistry, physics, environmental science, introductory programming, and literature, and has an oddly tender spot in his heart for the SAT and ACT.
Outside of tutoring, Rafer likes running. In college, he was a Division III All-American in the 5000 meters, with a 5k personal best of 14:21. Since then, he's moved up to the marathon, including a 193rd overall finish at the 2015 Boston Marathon. Outside of running, Rafer has toured and performed extensively with the Bread and Puppet Theatre as both musician and puppeteer.
Annie B.
Annie graduated from Harvard University with a bachelor's degree in History and Literature and has more than four years of tutoring experience. She has worked with elementary, middle, and high school students in math, English/language arts, and French, as well as SAT prep. She believes in building warm and positive relationships with students and is committed to helping them build confidence in even their most challenging subjects.
Originally from Baltimore, MD, Annie lived in Massachusetts and South Africa before coming to New York. She earned a 2340 on the SAT (750 in Math, 800 in Critical Reading, and 790 in Writing) and 5's on eight different AP tests.
In addition to tutoring, she currently works as an editorial assistant at Penguin Random House — ask her anything you like about the world of book-publishing! In her spare time, she sings in a choir (and also in the shower) and enjoys drawing, reading, and bicycling.
Justin K.
Justin received a BA in United States History (magna cum laude) and is now a graduate student in Alliance Theological Seminary based in Downtown Manhattan.
A native Brooklynite and a graduate of local Stuyvesant High School, Justin was originally a student in St. John's University's pharmacy program who recognized his calling for Christian ministry to youth-aged students while in his college years. While serving as a youth pastor, he has been able to work with many middle school and high school students. He then realized that his passions extend broadly into teaching students who all possess the potential to do greater things than he can!
Justin has tutored for over four years and he specializes in all subjects of standardized testing (SAT, ACT, SHSAT). He is also experienced in teaching math and history for both middle school and high school students. He most thoroughly enjoys the relational portion of tutoring and believes that helping students realize their own potential is the most gratifying experience that he can know.
Marc L.
Marc grew up just north in New Rochelle, NY and attended Brown University where he received his Bachelors in Physics and Masters in Teaching. Marc loves to help students see the connections within and between subjects, so they can understand deeply how the pieces fit together and digest new ideas quickly and effortlessly.
When he's not geeking about Math and Science, Marc plays trumpet for the NYC-based Soul-Pop band "Lawrence", does yoga, and plays Ultimate Frisbee. You may also catch him watching "Bojack Horseman" on repeat.
Nora K.
Nora was born in Washington, DC, and has been tutoring math, physics, and chemistry since high school. She is an MIT graduate with a degree in Mechanical Engineering, is fluent in Spanish, and is planning on pursuing graduate studies in Global Health.
She has experience tutoring a variety of subjects, including Algebra I and II, Geometry, Pre-Calculus, and Calculus in addition to SAT prep, Physics, and Chemistry. Math has always fascinated her, and she enjoys sharing this interest with her students.
Outside of tutoring, she spends her time as a research assistant at Columbia, practicing the harp, swimming, and playing with her two cats.
Alex A.
Alex is a Brooklyn lifer with a Bachelor's in Mathematics from NYU who is currently working on a PhD in Data Science. He has been tutoring since high school, and during his college career was tutoring students in all levels of undergraduate math. He is currently an instructor at NYU, and has taught Precalculus, Calculus, as well as Probability and Statistics courses. He also has written exams for nearly every undergraduate course while working at NYU's engineering school, Tandon.
With his experience at Tandon, and research in the field of Machine Learning applied to sports, Alex is no stranger to how to use math in applied fields. He has also tutored students in all manner of high school level topics as well as the SAT, ACT, and GRE exams.
Alex believes that solidifying the fundamentals of a topic is the best way to improve. He aims to guide students to use this knowledge to increase confidence and help manage math anxiety. He also believes that every student learns differently, so having a variety of teaching styles to adapt to the needs of the student is important.
Sindy C.
Sindy has worked with students ranging from Kindergartners to adults in a variety of different capacities and loves teaching all age groups. She fell in love with teaching during her time in Istanbul where she taught 1st and 2nd grade and provided one-on-one tutoring to adults in her spare time.
She is from upstate New York and earned her B.S. in Mechanical Engineering at Binghamton University and her graduate degree from the School of Education in City College. She currently teaches at a public school in the Bronx.
In her spare time she can be found planning her next trip, reading historical fiction and enjoying the outdoors.
Carolyn H.
Carolyn is a tutor and musician with a passion for systems. She enjoys working with young people and motivating them to both understand and maximize their potential through practice. An aptitude for math can open gateways to a variety of different subjects, and Carolyn enjoys showing young students the many exciting portals math can lead them down if they can learn to love it early on. She is a strong proponent of the one-on-one tutoring method, as it allows the students to discover their own strengths and weaknesses in a concentrated environment where they are free to make mistakes, learn from them, ask questions, and master new material.
Carolyn has tutored students at the elementary and middle school levels to help strengthen and reinforce their grasp of math fundamentals. She has also taught music to both adults and children at a variety of different skill levels.
She graduated from Bard College in 2015 as a double major in music and anthropology, and has an interest in a variety of subjects ranging from acoustics to economics to film.
Hayden K.
Hayden Kline is a current Master's student at NYU, studying Film Scoring and Composition, and living in Brooklyn. He graduated from Yale University in 2018, majoring in Political Science and Music.
Hayden has tutored extensively in his hometown of Montclair, New Jersey. He has volunteered for elementary and middle school students and has freelanced for high school students taking important tests. He has had significant experience with that standardized testing world, scoring a 2310 on that SATs (back when it was out of 2400): 800 Math, 760 Writing, and 750 Critical Reading. He's excited to help others figure out these tests — or understand some of the more basic fundamentals.
When he's not tutoring, he enjoys composing music, rowing, playing games, and exploring the city. He's excited to be here!
Tom F.
Tom is a Manhattan-born Brooklyn dweller with a Bachelors in Math & Computer Science and over 5 years of teaching and tutoring experience.
Tom has taught a wide variety of standardized test, including GREs, SATs, APs, SHSATs, and regents, as well as school subjects like writing, physics, computer science, and math ranging from basic addition to trigonometry to calculus. He strives to see his students succeed not just by making the material clearer, but also by demonstrating the relevance of everything he teaches – something he believes can bring excitement and eagerness to learning in addition to improving scores.
When he is not teaching or writing about his experience in the third person, Tom enjoys learning new piano pieces with synthesia, trying to make food with no instructions, and indulging in strategy games. He has a long history in chess, placing 10th and 15th nationally for K-12 when he was in middle school, and is still sometimes found playing in online tournaments on his couch.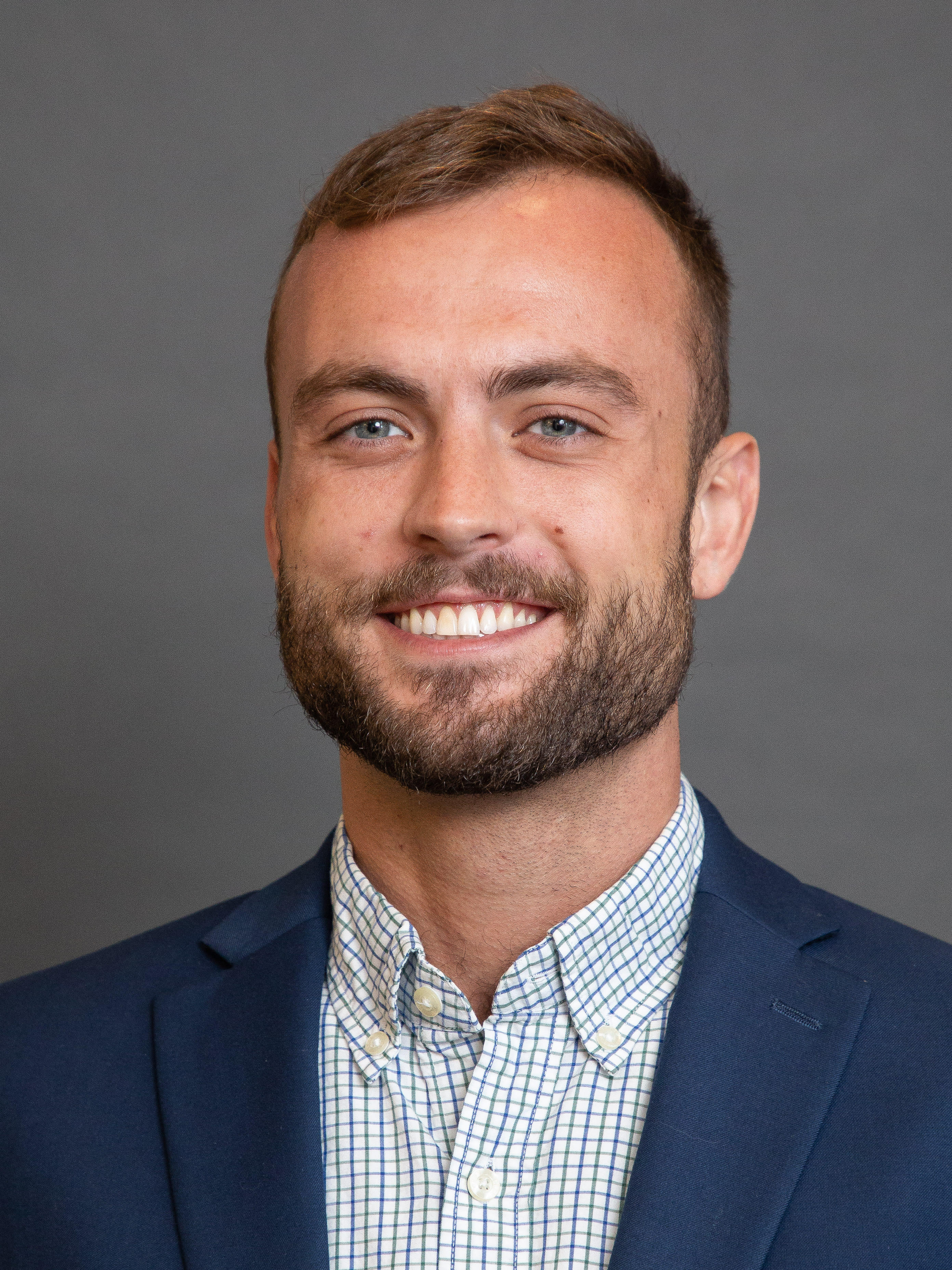 Andrew N.
Andrew grew up in Chapel Hill, North Carolina, and after graduating from Virginia Episcopal School he attended University of North Carolina Wilmington where he double-majored in Statistics and Communication Studies.  He is currently a master's student in Urban Informatics at NYU Tandon School of Engineering, a program focused on the application of data science and STEM methods to improve urban issues.
As a tutor for UNCW, Andrew learned how much he enjoys helping a wide range of students with their studies in math and statistics.  He loves to see the improvements made by students he works with, and enjoys helping them understand how the concepts they are learning are relevant in the everyday world.  (After all, math is ubiquitous.) Andrew is easy to talk with and always aims to minimize anxiety.
Aside from the wide world of STEM, Andrew is an avid runner, loves to play tennis, and occasionally throws it back to his days in competitive jump roping.  He loves to spend his spare time outdoors, exploring new neighborhoods and restaurants, discovering new music, and traveling.