Top 1% Tutors Wanted: Math skills are just the beginning. We look for tutors with exceptional communication skills, emotional maturity, a compassionate yet encouraging attitude, attention to detail, and genuine investment in students and their success. If this sounds like you, then please apply to join our team!
Free Resources
Check out our online resources and guides to get answers to common and not-so-common questions.
Learn More
Meet Our Tutors
We are musicians, artists, film-makers, and teachers who share a passion for math and education.
Get Acquainted
Get In Touch
We're here to answer your questions, offer a balanced perspective, and help you formulate a plan.
Contact Us
Welcome to Brooklyn Math Tutors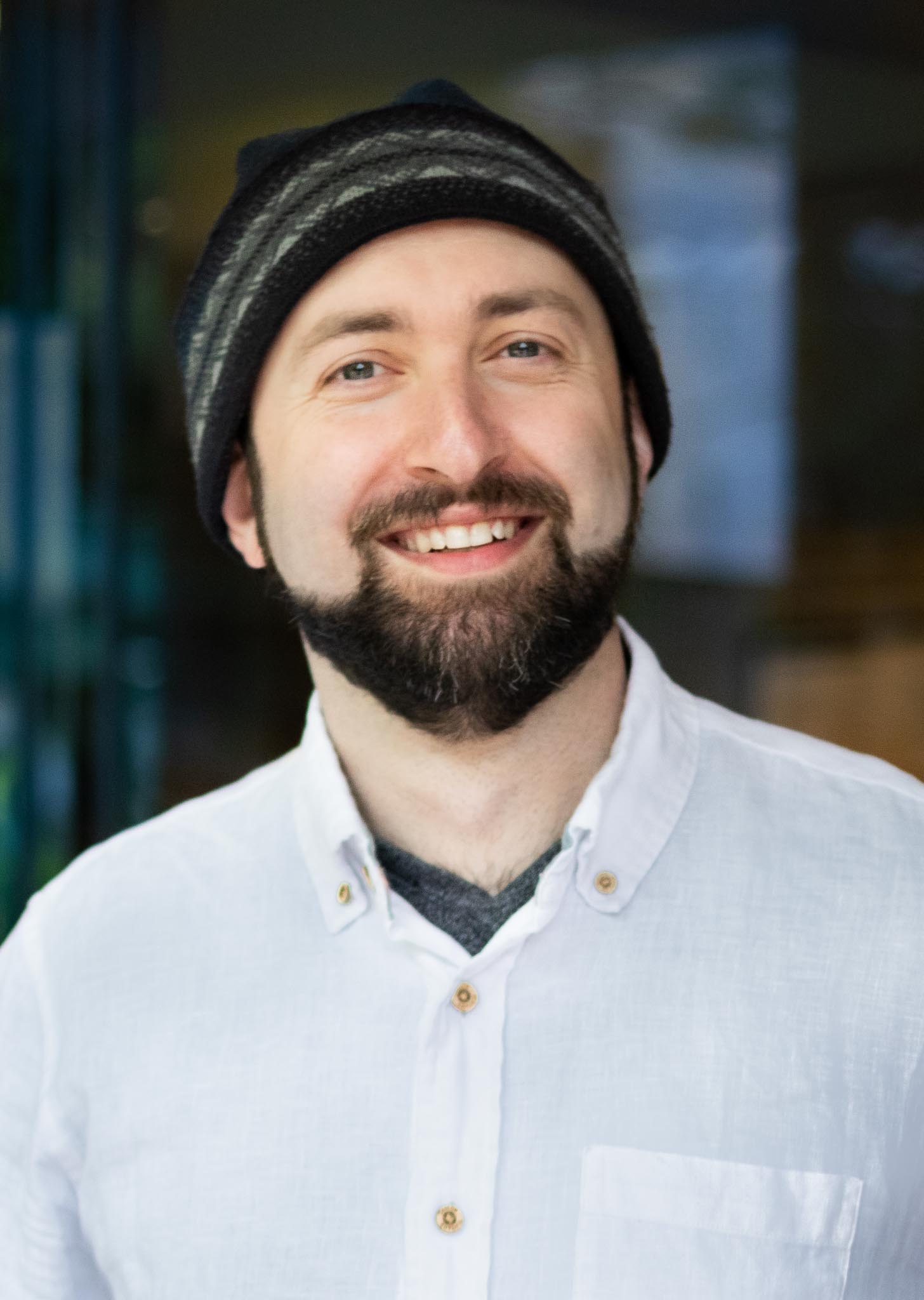 I started tutoring in 2008 with a simple philosophy: make math fun, the process of learning enjoyable, and the rest follows.
Unlike most tutors, however, I had been a terrible student and struggled in every subject that wasn't math until much later in life. It was easy for me to relate to kids who were unmotivated, didn't believe in themselves, or – much like myself – had developed aversions to specific subjects. With a bit of patience, empathy, and (math) humor I helped my students see that the subjects that they were "bad at" were simply skills that they could master with effort and dedication.
At the time, parent resources were scarce. I took what I learned from my personal experiences and started writing articles to help parents prepare their kids for standardized tests without wasting money, make informed decisions when hiring tutors, overcome math anxiety, and anything else I could think of. More – and more expensive – tutoring was not always the answer!
Since then I've worked with hundreds of students and spoken to thousands of parents. I've slowly and carefully assembled a dedicated team of educators with a diverse skillset, allowing us to meet the needs of students of different ages, backgrounds, skill-levels, and personalities working on all different subjects – not just math. Most of our tutors are experienced, full-time educators who take their work and their commitment to their students extremely seriously.
Today BMT remains a small, local, highly personalized, service-focused business where emails are answered, phone calls are returned promptly, and the owner is available to speak to you just about any time.
Contact us with any questions – we'll always do our best to help!
Alexander Friedman
Founder
"Brooklyn Math Tutors is the best tutoring experience we and our son have ever had.. and we've tried quite a few.

Alexander Friedman runs a really great and accommodating service. He devoted a lot of time with us discussing what approach and type of tutor might work best with our son who was on the verge of failing 8th-grade math.

Tutor Dan Lichtman was super. He was engaging, patient and ultimately very successful. Our son is now fully caught up with classmates and doing very well."

Chris Huntington

Brooklyn Heights
"Our 15 year old daughter has really benefited from her time with Lida, going up a full 2 letter grades in Algebra 2 at her competitive high school in just a few short months.

Lida was able to grasp the teacher's challenging expectations and translated them for our daughter. Lida is not only very bright & skilled in teaching math concepts, but was also quite sensitive & patient with our daughter's learning process.

Lida helped our daughter feel more positive, hopeful, and in charge of managing her work during a difficult time."

Yasanthi Soans

Windsor Terrace
"We've been working with Brooklyn Math Tutors for a couple years and we couldn't be happier with our results.

All the tutors are really superb but our current tutor, Diana, is beyond amazing. She goes above and beyond to make sure the kids are feeling confident in their math skills. She also adjusts her teaching to accommodate each of the kids and the way they learn.

Cant say enough about BMT and especially Diana."

Mikyl Cordova

Park Slope
"My 3rd grade daughter was struggling with math and losing confidence in herself so I reached out to Brooklyn Math Tutors who thoughtfully recommended Elena.

It's been a few months since my daughter started her tutoring with Elena and her math grades have significantly improved, her confidence was way up, and homework time is no longer a stressful, anxious struggle.

I'd highly recommend Elena (who is fun and upbeat and really clicks with elementary aged kids) and Brooklyn Math Tutors!"

Sarah Brennan

Park Slope, Brooklyn
"Our family worked with Liz who did an amazing job with our 8 year old daughter in terms of turning things around with math and really boosting our daughter's confidence.

The impact was almost immediate and has been sustained.

Our daughter is very grateful that Liz got her out of the 'bad math place'."

Laurie S.

Carol Gardens
"[Our tutor] is patient and thorough and makes sure to review with me what they accomplished each session.

I often overhear them working and they have a good rapport and cover a lot of material every session.

My son's overall grade this year is also extremely good! I would highly recommend them."

Ruthanne G.

Cobble Hill
"Wonderful experience. Everyone was flexible and accommodating.

My daughter actually got 100 on the geometry exam she was tutored for!"

Caroline K.

Park Slope
"I have struggled with math all my life and when I signed up for Trigonometry this semester I called Brooklyn Math Tutors. Jordan has been a lifesaver.

I have never received an A in a math class and now I'm expecting my first."

Lauren G

Park Slope
"Alex's tutoring means RESULTS. After I had been away from the world of math, algebra, and calculus for years, he helped me to skip 2 levels of math classes at NYU. I could never have saved so much time and money without him.""

Darlee F.

Park Slope
The Latest from BMT:
News, Resources, and Tips for Parents
It's the first day of school. You bring your child with their brand-new backpack loaded…
When learning a foreign language, one of the keys to becoming fluent is to speak…
When children first start learning about subtraction, they learn that it means to "take away".…
We're here to help.
We love talking to parents, and are always happy to help out or answer some questions.
Call us directly at (718) 552 0300, e-mail us at Team@BrooklynMathTutors.com, or fill out the form.
Please let us know as much as possible about your situation, and include your phone number as well a good time to reach you.
Phone calls are usually answered right away, and emails are usually returned within 24 hours, though it may take us longer on weekends.
We look forward to speaking with you.
Schedule a Free Consultation